Welcome to Saratoga!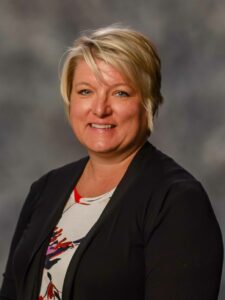 Welcome to the Saratoga Elementary School website. I am honored to be able to serve as the principal at Saratoga and to work with the amazing students and families and the wonderful group of dedicated professionals. Our priority is to provide a high-quality education for every student, every day. We want to inspire students to become lifelong learners.
Saratoga is a Title I school in the Heart of Lincoln. We are currently a home to approximately 300 students from Pre-School through 5th grade. Our staff works closely with collaborative teams to provide a focused program of instruction. We honor diversity and individual strengths and strive for each student to experience success.
At Saratoga, we make sure students understand and can demonstrate what it looks like and sounds like to be Safe, Respectful and Responsible. Ours is a safe, orderly, respectful environment that promotes high levels of student engagement, effort and performance. There are two guiding principles for acceptable behavior: first it is never okay to be hurtful; and second, it is never okay to be disruptive.
The Lena Merrill Community Learning Center (CLC) works in partnership with Lincoln Family Services and Lincoln Public Schools. The CLC provides extended learning opportunities for students, before and after school programming, as well as family and community engagement.
Sincerely,
Marci Imel, Principal
Mission Statement:
"Our mission is to provide a safe and respectful environment where each student experiences a motivating and challenging curriculum that fosters family involvement and proficiency in all subject areas."